Our Mission:
To make available to children and adolescents in the Greater Lansing Area low/no cost fitness programs that motivate, educate, and instill a life changing, life long bond with physical fitness, helping those who struggle with weight issues (obesity) and aggressive behaviors. (Anti-Bullying)
Our Vision:
With your help, we hope to: expand and improve our faculty; purchase new fitness equipment; additional fitness/sports programs; add nutritional program support for families; sponsorship and/or provide scholarships; help cover for licensing, travel & board to competitons around the state; provide additional support and conseling/mentor programs for families; educational tutoring; and keeping the youth drug free
About Us
Beginning in 2009, we are a non-profit organization dedicated to improving the lives of Lansing area youth and the communities in which they live, work, and play.  We provide a safe, licensed facility with experienced instructors.  Though supported mainly by charitable donations, we do charge nominal fees to students to maintain the facility, equipment, and our insurance coverage. The Lansing Spartans Youth Organization is a 501(C)(3) Non-Profit Organization and a team of dedicated people, headed by Kolmarge Harris.
They wish to give back to their community by joining the fight against the American plague of childhood obesity, here, in the Greater Lansing Area.
Our goal is to reach as many of our community's youth who struggle with this epidemic.
We offer low/no cost youth fitness programs that match the needs of various age/fitness levels.
Our licensed, qualified personal trainers provide a safe, effective weight loss program based on the youth's needs and interest along with personal physician guidance and recommendations.
We work with the whole family to set and keep lifestyle changes involving the overall fitness of the youth, including a nutritional program.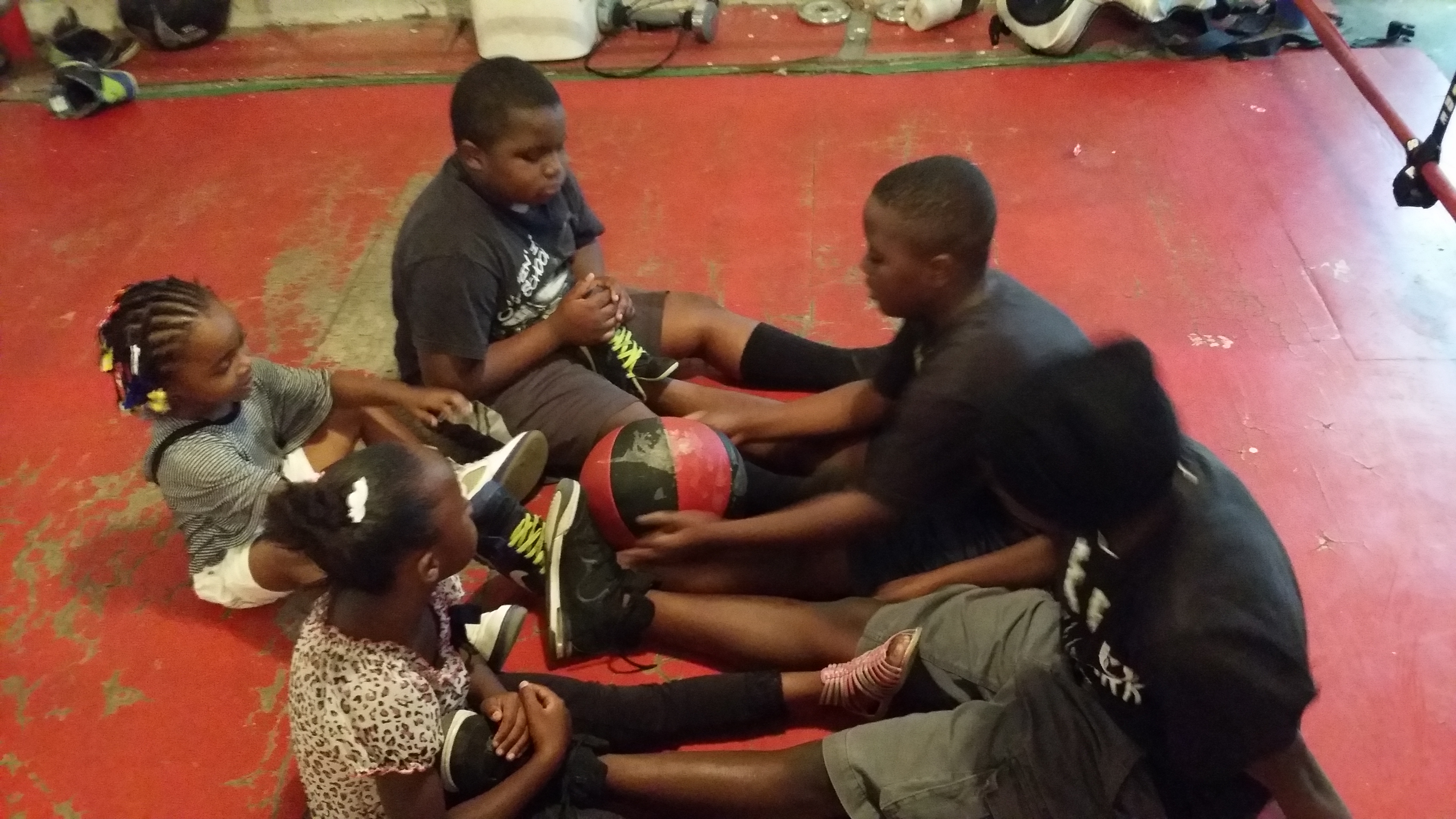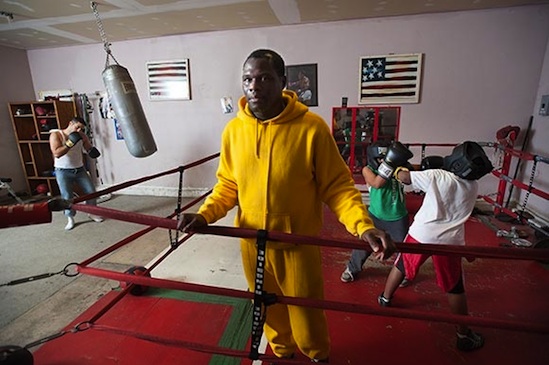 About the Founder & CEO, Kolmarge Harris
Kolmarge T. Harris was born and raised on the rough, inner city streets of Chicago, Illinois. His passion for the sport of boxing began when his father, Ralph Harris [1953-1995] took him to The Windy City Boxing Club to keep him out of trouble at age 7. He fought amateur boxing for 16 years. At age 25, Kormarge began his Pro-boxing career, adding his MMA license in '09. In 2009, Kormarge teamed up with a friend and started the Lansing Wolverines Youth Sports LLC and formed basketball and football programs for underprivileged kids in his community.
As teams moved on, Kolmarge got a new vision. Seeing young members of his family struggle with weight issues, he decided he could use his athletic background to help them. He began training his young cousins, nieces and nephews at The East Side Boxing Club, garage converted into a small boxing gym at his coach/trainer Tommy Washington's home. Since then he has helped several young community members with their fight with childhood obesity, and would like to help many more.