Mission: To make available to children and adolescents in the Greater Lansing Area low/no cost fitness programs that motivate, educate, and instill a life changing, life long bond with physical fitness, helping those who struggle with weight issues (obesity) and aggressive behaviors. (Anti-Bullying)
The Lansing Spartan Youth Organization is a non-profit organization of dedicated individuals, lead by Kolmarge Harris, That are giving back to our community by joining the fight against the American plague of childhood obesity, as well as those who struggle with Oppositional Defiant/ aggressive behaviors. (Anti-bullying) We offer low / now cost youth fitness club that match various age/fitness levels. Currently we offer basic fitness and boxing programs that have a positive effect on the participants. With your help, we hope to offer more physical activity based and self esteem/team building programs, such as basketball, football and t-ball clubs, reaching more children in our community.
With your help, we hope to: expand and improve our faculty; purchase new fitness equipment; additional fitness/sports programs; add nutritional program support for families; sponsorship and/or provide scholarships; help cover for licensing, insurance, travel & board to competitions around the state; provide additional support and counseling/mentor programs for families; educational tutoring; and keeping the youth drug free.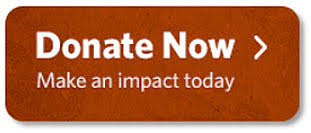 Kolmarge Harris recognized by the World Boxing Council
The World Boxing Council created the Heroes for Humanity Award, inspired by boxers who through their kindness, humility, bravery and resolute determination, are striving to overcome this terrible blow, get up from a grievous knockdown, and help  communities regain their feet, equilibrium  and their confidence, throughout the duration of this appalling  crises.  We will fight the twelve rounds to victory!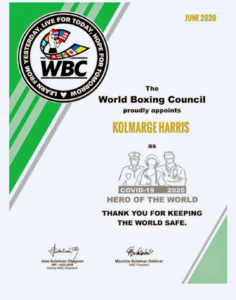 Thank You To Our Sponsors